FAQ's
Frequently Asked Flooring Questions
We have compiled a list of the most frequently asked questions about our hardwood flooring services. If you have a question that is not answered here, please contact us.
Do I need to leave the house while the floors are being refinished?

It is not necessary for most people to leave their homes while the floors are being refinished. You will not notice dust. At times the sanding operation can be noisy.

How long does it take to make my floor look new again?

Each hardwood floor is unique and we tailor our services to the condition of your hardwood floor and to achieving your desired result. The work can take from one day to a week depending on the size of floor you have and the job that is required.

What is the procedure for refinishing floors?

The floor is sanded with coarse paper to level a new floor or remove old finish. Then, the entire floor area is filled to eliminate cracks and nail holes. The floor is sanded two more times with progressively finer grit sand paper. Then screened with a high grit then one sealer coat is applied then screened again with an even higher grit then finally two coats of finish are applied to the floor.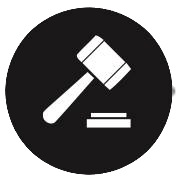 Certified Materials
We use top quality certified materials on all our projects.
Fast & Reliable
Our team moves fast, providing the highest quality results at affordable prices.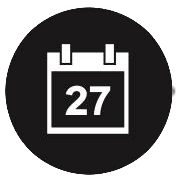 Working With You
For your convenience we can work hours that suit you.